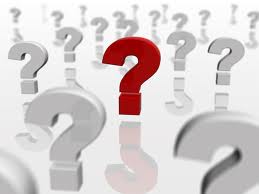 I receive a huge number of  emails every day asking me about one certain situation in this office or that office and what to do about it.  I am sorry to everyone, but I can not answer the questions you send me.  For one thing I am no longer a steward, and really if I were, I could not advise you if you were not in my office.
There is also the problem that I may not know the answer, and if I were to give someone the wrong information, that could open the door to trouble in the future.
And I also really do not have time to answer everyones questions.  Ruralinfo.net now has a huge family of websites that I have to check and update daily.  In the past, I would try to help answer questions if I could, but that was before this website grew so much.
Now, it takes most of my time just to keep everything updated after I get off of work.  With all of this being said, that doesnt mean there arent places you can ask your questions and get help.  We have a huge community of smart knowledgeable rural carriers that are ready and willing to help you in any way they can.  All you need to do is visit one of our message boards and post your question.  You do not have to use your real name when you post.  There is always an option to use a "nickname" to post.
So, if you send me a question, and you do not receive a reply, all of the above is why.  Im sorry that I cant help you, I wish I could.. It has just become too overwhelming for me to try.
While, you really shouldnt rely on this website to pursue a grievance or get "official" information, there is always someone who can steer you in the right direction.  Im sorry I cant answer your questions, but if you will visit one of our message boards below, I know there will be someone willing to help you.
Available message boards:
Also, on the NRLCA website, you can find your