It's time again for me to do a year in review post for rural carriers and Ruralinfo.net.
Not sure if everyone has heard, but I retired in October this year. It was wonderful at first, but then my husband and I started having some health problems. It seems the last 2 and a half months have been spent at Dr. appointments and hospitals. It has been enough to almost...... make me wish I was back at work.. LOL Not really. I would highly recommend it to everyone that can do it. I left early. I could have stayed 4 more years, but I basically ran as soon as I hit MRA.
So much has changed over the years in the rural craft. My body would not have made it 4 more years. I have back problems from reaching across to deliver for so many years before I could afford a RHD. I've had to have surgery on both of my hands. Between my hands and my back, I just could not do the job without pain anymore. So, I retired. I knew if I stayed, I would end up disabled and not able to enjoy any kind of life after retirement.
The employee shortage had already started before I left, and I was in no shape to work without getting my day off. It had gotten to where I needed those days just to get my body back to a point where I could do it again when I returned.
I see everyone talking about the lack of help, and I am just sick about it. This is a great job, or it used to be anyway, but being forced to work to the point of exhaustion can make a great job a bad job in a heartbeat. All I can say is to make them follow the contract and their own safety rules. Be the squeaky wheel and smile and file if they break the contract. If your local stewards are not responsive, go above their heads. You can go all the way to National if you need to. This goes for regular carriers and RCAs.
Now about Ruralinfo.net. I AM going to keep it going in retirement. I have no plans to shut it down. In fact, I am actively working on some contingency plans just in case something happens to me. I have chosen 3 rural carriers that will have access in case something happens to me. I am currently setting up logins and such for them. While, yes, I started the website, and it is technically my website, I actually believe it belongs to rural carriers. You all are the reason I started it, and you are the reason it will continue after I am gone.
I have been at this a long time and I have gone through up and downs on keeping it going, but it is usually a rural carrier that tells me how much the website helps them that keeps me going. You all are the reason it is still here and will keep going. Thank you all for so many years of online and real life friendship. I have come in contact with some of the best people in this venture. I will always continue to fight for rural carriers and fight to get you the information you all deserve in a timely manner.
I would be remiss if I did not thank the Postal Service for my career. When I started this job, it was one of my proudest moments. I was working for the USPS. It really used to instill a sense of pride to be working for them. Over the years, I have become jaded. Once you learn how the USPS works, it becomes a little less sparkly and shiny. You learn you have to know your job better than they do in order to survive without being taken advantage of. It really is a love/hate relationship with this job. After all of this, I am still extremely thankful that the USPS has allowed me to pay for a life I love and to retire. I will always be extremely grateful to the postal service for the opportunity.
Peace be with all of you, and may all of your New Year hopes and dreams come true.
Owner/Creator
Ruralinfo.net
Dana
REVIEWING THE EVENTS THAT SHAPED
2021 FOR RURAL CARRIERS
Below are the major events in the rural carrier world in 2022.
January
On January 6th, the NRLCA announced that they had reached a tentative agreement with the USPS for a 3 year rural carrier contract
On January 7th, the South Atlantic Conference was cancelled.
One January 18th, the USPS OIG released an audit report on the conversion of EMA routes to government vehicles.  It shows a little insight into. how the process is done and the criteria used to convert an EMA route to a government vehicle route.
On January 28th, NRLCA President released a video explaining the details of national agreement.  Apparently that video has since been deleted from Youtube.
February
On February 4th, the NRLCA and USPS Agree to Extend COVID-19 (MOUs) Through April 8, 2022
On February 6th, Ruralinfo.net add a new page to the website dedicated to RRECS
On February 10th, the NRLCA posts a message showing that regular rural carriers will receive a 6.44% salary increase in the tentative agreement
On February 14th, the NRLCA posts a message stating the RRECS activity scans were delayed until February 26th, 2022
On February 18th, the NRLCA posts that an agreement had been made for more training time for RRECS activity scans. They agreed to delay live capture of RRECS Activity Scan data until March 26, 2022
March
On March 6th,  Past NRLCA National President Gus Baffa passed away
On March 10th, a new EMA rate was announced
On March 17th, the NRLCA announced that the new 2021-2024 NRLCA-USPS Tentative National Agreement Has Been Ratified
On March 21st an announcement was made that the MOU Allowing Regular Rural Carriers to Volunteer to Work on Sundays or Provide Assistance on other Rural Routes would not be renewed and would expire on March 25, 2022
On March 24th, the NRLCA announced that a large percentage of rural carriers are not consistently performing the new RRECS Activity Scans/Entries
On March 28th, the NRLCA announced that the new National agreement had been signed on March 23rd, 2022.
On March 28th, the NRLCA and USPS Agreed to Extend COVID-19 MOUs Through May 6, 2022
On March 28th, the NRLCA and USPS Agreed to Extend Liberal Changes of Schedule and Leave MOU Through May 6, 2022
On March 29th, NRLCA and USPS Signed an MOU Concerning Annual Leave Carryover for Leave Year 2023
On March 31st, RRECS data collection was delayed again and the NRLCA and USPS sign an RRECS implementation MOU
April
On April 18th, the USPS released an MDD Update for RRECS CARRIERPU
On April 26th, we got an update from the NRLCA on Rural Carrier Pay Schedules and Back Pay which stated due to the complexities of the rural carrier salary structure, programming the payroll system that is required to make these changes will likely take another month or two to complete.  Once payroll programming is completed, the new salary schedules will become effective and retroactive payments will be made to all affected employees
On April 28th, we got a message from the NRLCA stating that every rural carrier should have received training on the new RRECS MDD scans from their supervisor or manager.
May
On May 4th, the NRLCA requests postponement of RRECS data collection.
On May 10th, the NRLCA was notified by USPS that contractual salary increases included in the 2021-2024 National Agreement will be effective PP16-2022 and appear in August 5th paychecks.
June
On June 30th, NRLCA releases full 2021-2024 National Contract
July
On July 8th, City carriers began the process of evaluations from their scanners
On July 11th, NRLCA released an update on RRECS Activity Scans: Update/Clarification on 2nd Trips/Loading Scans
On July 20th, the NRLCA released a statement on Requiring Leave Replacements to work more than 12 hours in one day and working regulars on other routes
On July 29th, USPS Headquarters delays rural route adjustments until after RRECS implementation
August
On August 1st, NRLCA releases MOU Signed on Rural Route Territorial Adjustments
On August 4th, NRLCA releases an Extended MOU Allowing Regular Rural Carriers to Volunteer to Work on Sundays or Provide Assistance on other Rural Routes
On August 10th, Cost of Living raises were announced
On August 12th, NRLCA announces they have filed a Step 4 Grievance Over Postal Service's Delay in Paying Retroactive Salary Adjustments
On August 15th, NRLCA announces a MOU to hire exclusively annuitants for the HARC position during peak season
On August 18th the NRLCA releases information on the upcoming mini mail count in September.
On August 18th, the USPS releases a stand up talk on the RRECS Mini mail count
On August 26th the NRLCA releases a RRECS Mini Mail Count Video
September
On September 2nd, 2022 NRLCA announces that RRECS Implementation has been postponed and the mini mail count has been cancelled.
One September 6th, the 2022 NRLCA National Convention began.  See here
On August 23, 2022, the NRLCA filed a Step 4 grievance regarding the Postal Service's refusal to cease working regular rural carriers on routes other than their assigned routes and on Sundays. Note: This was not posted on the NRLCA website until 9/13/22
On May 31, 2022, the NRLCA filed a Step 4 grievance regarding the Postal Service's action to begin data collection and implementation of the Rural Route Evaluated Compensation System (RRECS) on May 21, 2022. Note: This was not posted on the NRLCA website until 9/13/22
On September 27th, we got an update on the Retro Pay for rural carriers.
October 
On October 19th, a rural carrier penned a letter to the PMG and Ruralinfo helped distribute it to start a letter writing campaign
On October 21st, NRLCA released a Settlement for Delayed RCA Leave
On October 27th, NRLCA releases NRLCA National Convention Proceedings
November
On November 13th, a rural carrier shared the 2018 Engineer's Final report that they obtained from the USPS through the Freedom of Information Act.  Note: It was highly redacted
On November 15th, the NRLCA announces that a General Wage Increase Was Set for November 19, 2022
December
On December 19th, the I was sent a Step 4 on the 6-9 parcel delivery program
IN MEMORIAM
RURAL CARRIERS GONE TOO SOON
Cost of Living Adjustment - August 27, 2022
$2,454 based on a 40-hour evaluation
PAY ADJUSTMENTS IN 2022 AMOUNT TO A $3274.00 INCREASE ON A 40 HOUR ROUTE AT STEP 12
FEBRUARY 26TH, 2022
40 hour route at Step 12
$67,161.00
---
AUGUST 27TH, 2022
40 hour route at Step 12
$69,615.00
---
NOVEMBER 19TH, 2022
40 hour route at Step 12
$70,435.00
FORUM

7,848 MEMBERS

13,889 THREADS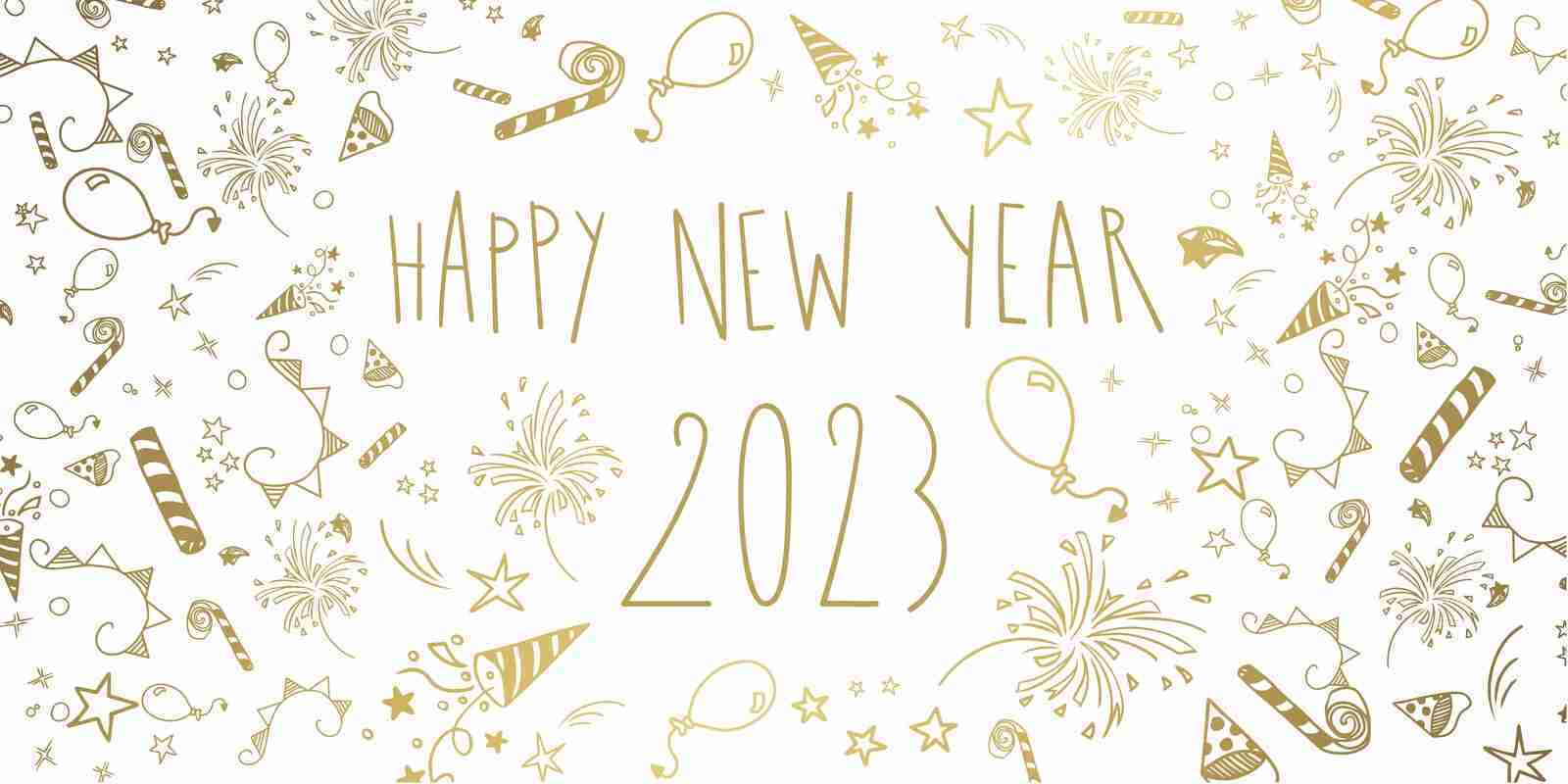 Visit my other websites
Buy me a coffee
A ridiculous amount of coffee has been consumed while creating this and my other rural/postal websites. If you find any of my coffee-fueled content worthwhile, you can buy me a coffee to keep me going Thank you for your support!  Click here