The body of missing Snohomish man Henry Groenveld was found on January 30th around 10 a.m. in the lower Snohomish River at Dagmar's Landing in Everett, WA.
A citizen saw the body floating in the river and called police. Although the name hasn't officially been released as Henry, his daughter Liz Dickson, who is the administrator of a community facebook page called "Help Find Henry Groenveld", revealed the news later in the morning.
Snohomish county, as well as surrounding counties, banded together shortly after Henry went missing on December 11th, 2017. Search parties were formed from strangers, friends, people who knew Henry as their mail carrier, and family–covering the entire map with desperate tracks to find the kind and loving man that so many people rooted for.
Exact details of what happened to Henry have not been disclosed, but for now the family–and the community who united in the effort to bring Henry home–is grieving the loss of a great man.
The family has asked for all posters and flyers about Henry to be taken down and are thankful for any efforts made on his behalf.
A Gofundme page for the family has been created. If you wish to help you can donate here .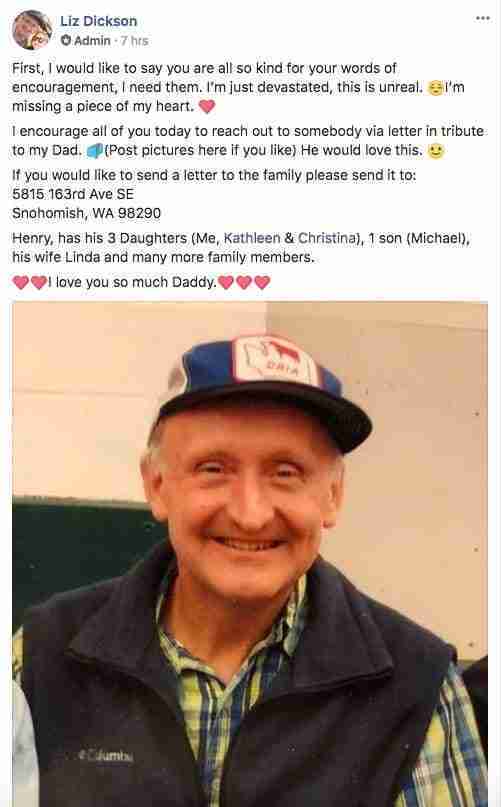 Listen to the Vanished Podcast about Henry