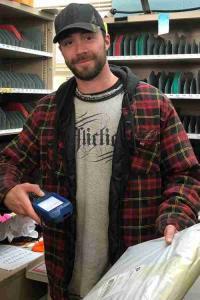 Rural Carrier Associate Kevin King was making deliveries shortly after Christmas in Ararat, VA, when he spotted an older customer waving for help as she lay on the ground outside her residence.
King rushed to aid the woman, who had slipped on ice near her car.
The Postal Service employee safely lifted the customer and offered to call 911, but she asked him to instead phone her nephew.
King immediately did so and waited with the woman until her nephew arrived to provide further assistance.