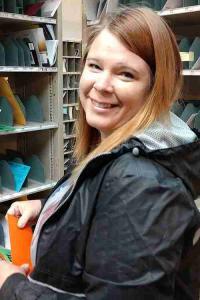 Rural Carrier Elizabeth Fields was recently delivering mail in McCrory, AR, when she spotted an older customer lying on the ground outside a residence.
The woman, who uses a walker, had fallen two hours earlier while doing yardwork, sustaining cuts on her forehead.
Fields rushed to help her by calling her son and rendering first aid until he arrived.
The customer recovered from the incident and wrote a thank-you card for the Postal Service employee.