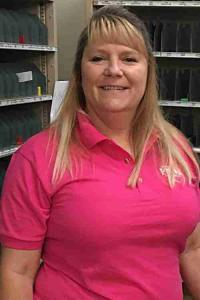 Rural Carrier Robyn Blanton was on duty in Tuscola, IL, one day last spring when she and the local Postmaster grew concerned about a reliable colleague who had not reported for work as scheduled.
Following unsuccessful attempts to make contact by phone, Blanton volunteered to go to her co-worker's home.
There she found that her teammate had fallen and been incapacitated for over an hour.
Blanton immediately called 911 and rendered first aid until emergency responders arrived.
She also cared for the injured employee's dog, secured the residence and notified the Postmaster, as well as their colleague's daughter.
The fall victim, who was hospitalized, recovered from the incident.