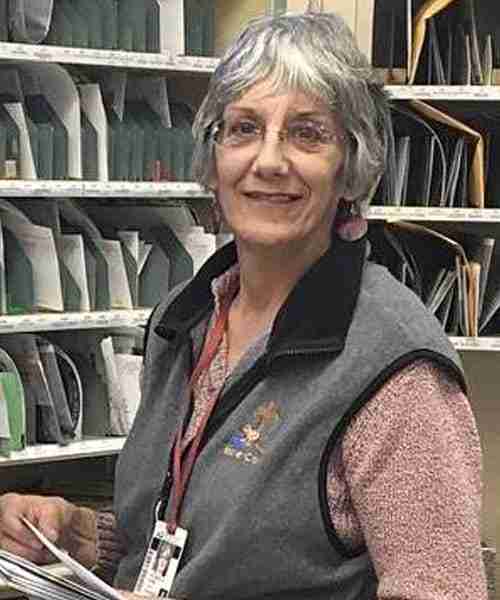 Patricia Dorr, Westport, NY
Five dogs and a cat were given a new lease on life recently when an alert Postal Service employee saw them suffering inside an upstate New York home.
Westport, NY, Rural Carrier Patricia Dorr was delivering mail at the residence when she spotted the animals through a window. All were emaciated, and the dogs were tied to heavy pieces of furniture, limiting their mobility.
Dorr alerted authorities, who soon investigated and removed the pets, placing them in the custody of a local rescue organization.
The Press-Republican newspaper reported that the property owner has a history of mistreating animals and is the subject of an ongoing criminal investigation.
An official on the scene described deplorable conditions in the house and said one dog was so eager for freedom that it broke off a piece of the furniture it was tethered to and dragged it around excitedly until its turn for attention.
A shelter veterinarian determined that the animals were 1-4 years old, and all were severely malnourished.
"But they are in our care now," she said. "They're all starting to put a little weight on."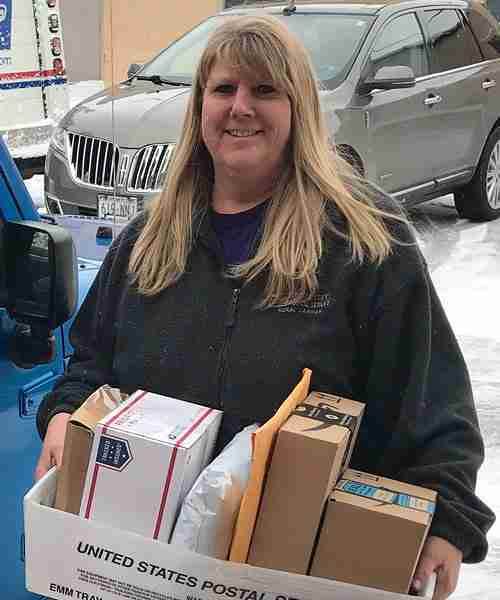 Tammra Billings, Whitewater, WI
Rural Carrier Tammra Billings was recently delivering mail on a snowy day in Whitewater, WI, when she spotted an older customer waiting to cross a road.
Billings and the customer exchanged smiles and waves, but as she prepared to pull away from a mailbox, she looked back and saw that the woman had fallen.
The Postal Service employee stopped to check on the customer and found her bleeding from a head injury.
Billings called for an ambulance and rendered first aid until emergency responders arrived.
She then departed to finish her route, leaving her coat with the woman to help her stay warm.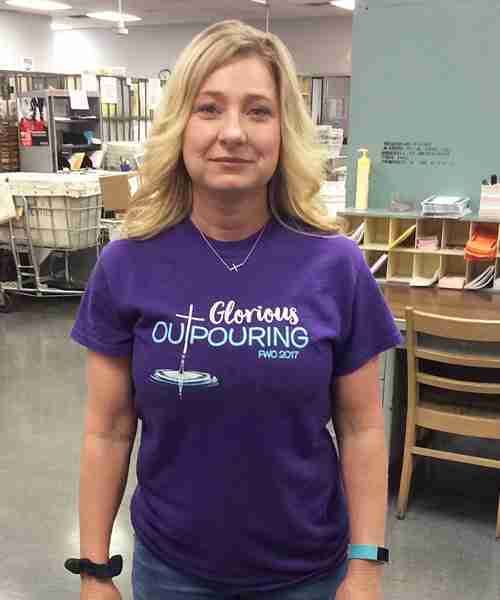 Michelle Gardner, Coushatta, LA
Rural Carrier Michelle Gardner was recently delivering mail on a cold day in Coushatta, LA, when she noticed that a customer's home was on fire.
Gardner honked her horn and called out to Connie Warrenburg by name until she came to the door — unaware she was in danger.
Warrenburg and her puppy safely evacuated the residence, and she was grateful for the warning, as well as a pair of gloves the Postal Service employee gave her to wear while firefighters responded to the scene.
The customer later visited the local Post Office to give Gardner a bouquet of flowers and a warm embrace

Disclaimer
Ruralinfo.net is not sponsored or authorized by the NRLCA, the USPS or any state or local association. The materials on Ruralinfo.net's web site are provided "as is". They are presented here for informational use only. See full disclaimer