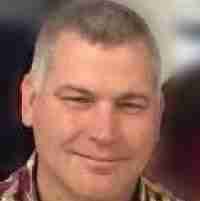 QUINCY (WGEM) – Adams County Sheriff's deputies have identified the victim of a fatal mail truck rollover crash Saturday night.
Deputies said they responded to a single vehicle rollover accident on Herleman Road, south of Deer Road in Quincy around at 6:34 p.m..
They said the driver, 59-year-old USPS employee and Quincy resident Brian Vahlkamp, died as a result of his injuries.
Deputies said he was wearing a seatbelt.
There has been no information on what caused the crash.
One dead after Adams County mail truck crash
Also see: Quincy man dies when USPS mail truck rolls over on Herleman Road – Muddy River News