RALEIGH, N.C. — Irene Tillman of Goldston has been the mail-woman for Route 24 in Chatham County for over 10 years.
So when the number "24" turned out to be the lucky number on a scratch-off ticket that won her $1 million, she simply described it as fate.
"When I saw it," Tillman said, "I thought, 'This is really meant to be.'"
She bought the $30 ticket at the Shalom Gas and Cash Mart on NC 42 in Goldston.
"I was so excited, I had to go back into the store and sit down," said Tillman.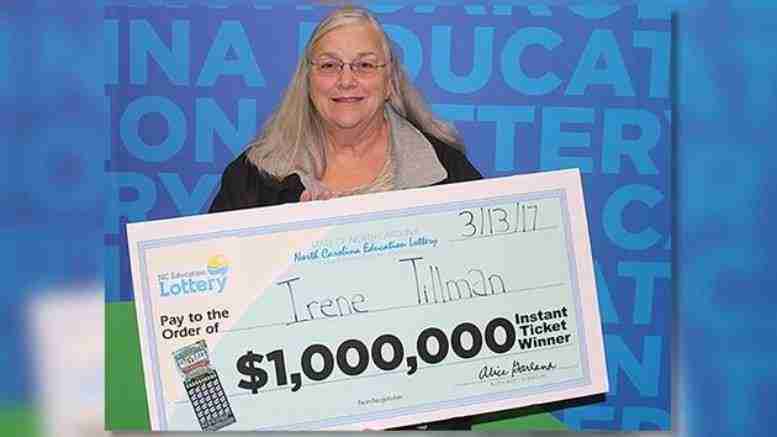 Tillman claimed her prize on Monday. She had the choice of taking a $1 million annuity that has 20 payments of $50,000 a year or a lump sum of $600,000. She chose the lump sum.
After taxes, Tillman took home $417,015. She plans to use the money to pay bills. She also wants to install a new washer and dryer in her home.
Ultimate Millions launched in September 2015 with four top prizes of $10 million and 18 prizes of $1 million.
NC Mail Carrier Wins $1 Million On Scratch-Off Ticket | WFMYNEWS2.com

Disclaimer
Ruralinfo.net is not sponsored or authorized by the NRLCA, the USPS or any state or local association. The materials on Ruralinfo.net's web site are provided "as is". They are presented here for informational use only. See full disclaimer