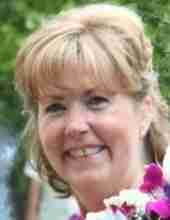 LYNDON TOWNSHIP, MI – A woman was pinned by a U.S. Postal Service vehicle against a handrail and died in Lyndon Township Wednesday, March 21, according to authorities.
Authorities believe she may have been a postal worker delivering packages, but couldn't confirm her identity Wednesday.
The incident took place in front of a home that sits on a hill.
"We don't know if it rolled or maybe it was in neutral or if the parking brake went out," Chelsea Area Fire Chief Robert Arbini said. "We have no idea how the person got wedged between this particular vehicle and the handrail."
The handrail runs along a set of steps that lead to a lake behind the home, Arbini said.
Authorities were dispatched to the home on Blind Lake Road about 1:31 p.m. Wednesday, Arbini said.
A resident called police, but the woman was pronounced dead when authorities arrived, Arbini said.
"Someone at the residence heard some yelling or screaming," Arbini said. "They came out and there was nothing they could do to help the situation."
Arbini said the woman may have been the driver of the truck.
"There was one person on scene, so I'm going to guess it was the driver," he said.
The Dexter Fire Department, Michigan State Police and paramedics from Huron Valley Ambulance assisted at the scene.
Source: MLive.com
Additional Info
LYNDON TOWNSHIP, Mich. — Authorities say a mail carrier has died after being pinned by a U.S. Postal Service vehicle that rolled down a driveway in Michigan.
State police say 56-year-old Tracy Sylo of Pinckney died Wednesday in Washtenaw County's Lyndon Township while delivering a package to a home.
Police say the mail truck was parked at the top of the driveway of a home that sits on a hill about 45 miles west of Detroit. The vehicle rolled and struck the mail carrier, pinning her between the vehicle and a metal guardrail.
A statement from police says Sylo died at the scene. The death is under investigation and police are working to determine why the truck rolled.
Obituary
Her Legacy… Tracy Lynn Sylo, 56, passed away March 21, 2018. She was born on January 24, 1962, in Ann Arbor, Michigan to Paul Presswood and Patricia West.

Disclaimer
Ruralinfo.net is not sponsored or authorized by the NRLCA, the USPS or any state or local association. The materials on Ruralinfo.net's web site are provided "as is". They are presented here for informational use only. See full disclaimer