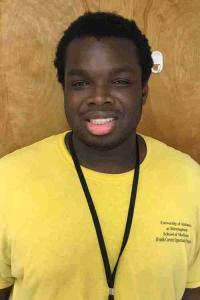 Rural Carrier Associate Brannon Cockrell was on duty one day last spring in Calera, AL, when a routine task — refueling his postal vehicle at a local gas station — took a surprising turn.
A family of four pulled up alongside Cockrell, and two children stayed in the car while their mom went inside the station to pay and their dad operated the pump.
Suddenly the family's car started rolling toward a highway, and the dad was unable to stop it.
Cockrell, who ran track in high school, leaped into action.
He swiftly reached the car, safely entered it and stopped it before it rolled into traffic, earning a grateful handshake from the dad.
Later, as word of Cockrell's good deed spread on social media, his supervisor asked him about the incident.
His modest reply?
"I don't feel like I did anything, really."