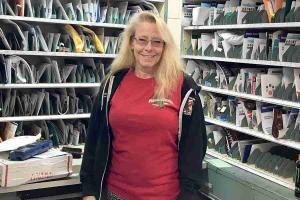 An older Postal Service customer in Calverton, NY, recently got life-saving help from an attentive rural carrier.
Terry Dion was delivering mail to the man, John Stippell, when she noticed that he seemed unwell.
Dion called 911 and stayed with Stippell until emergency responders arrived and took him to a hospital for treatment of a low blood sugar attack.
Stippell later mailed a letter to the Calverton Post Office to acknowledge Dion's assistance.
"Various doctors have told me that her actions saved my life, for which I will be eternally grateful," he wrote.