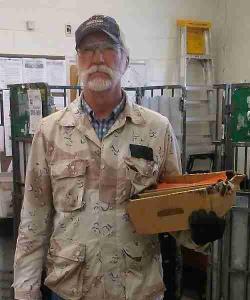 Jeffersonville, GA, Rural Carrier John Newby was delivering mail one day last December when he heard someone yelling for help.
Newby soon spotted a customer who had been stranded for two hours on a second-floor balcony at her home.
The woman, who had accidentally locked herself out while hanging holiday decorations, asked Newby to enter her home and open the balcony door.
"She was so grateful for the help of her mail carrier," said Jeffersonville Postmaster Derrell Holt.