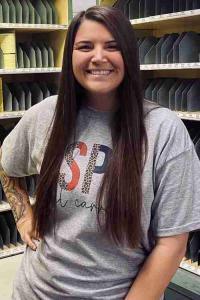 Shelby Milford, a rural carrier associate, was recently making deliveries in Michie, TN, when she came upon the scene of an accident that left a woman in her 20s injured.
Milford immediately called for emergency assistance and stayed with the woman, whose car began to emit smoke.
With help from a passerby, the Postal Service employee safely got the woman out of the vehicle before it burst into flames.
At that point, Milford recognized the woman and called her parents, too.
Emergency responders soon arrived, and the accident victim was flown to a hospital over 100 miles away in Memphis.
The woman is recovering from her injuries.
"She survived due to Shelby's quick thinking and actions," said local Postmaster Beth Naylor.
"Shelby is our hero for sure."