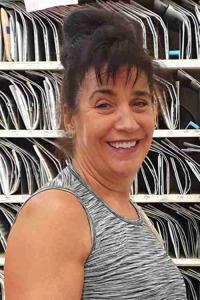 Rural Carrier Kari Kerndt-Hammel was delivering mail one day last fall at a farm in Waukon, IA, when she saw something that alarmed her:
A driverless tractor crashed through a fence before coming to a stop in a barnyard.
Fearful for the well-being of farmer Don McGraw, Kerndt-Hammel rushed to locate the man, whom she found badly hurt in a shed, where the tractor had run over him while he was repairing it.
The Postal Service employee immediately called the local sheriff to request medical assistance, alerted McGraw's family and comforted him until emergency responders arrived.
He was treated for leg, pelvic and hand injuries.
A member of his family later contacted USPS.
"We have said that Don has guardian angels," the woman wrote. "On that day, that guardian angel was Kari. We hate to think of what might have happened if she hadn't cared enough to check on him. We cannot say thank you enough for caring so much, in the right place, at the right time."