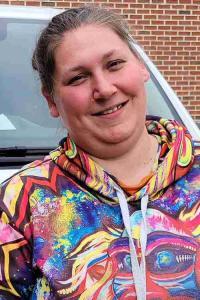 Rural Carrier Amy Fitch was recently delivering mail in Spotsylvania, VA, when she grew concerned about an older customer.
The woman had not retrieved packages left on the porch several days earlier, so Fitch stopped to check on her.
When the Postal Service employee knocked on the front door, the customer yelled for help.
Fitch immediately called 911 and remained on the scene until emergency responders arrived to assist the woman, who had been stranded on the floor for nearly a week after sustaining injuries in a fall.
"Amy's concern for her customers and keen sense of observation while delivering her route likely saved this individual's life," said Spotsylvania Postmaster John Nuckols.