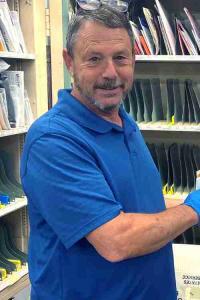 Albert Dangelantonio Jr., a rural carrier associate, was recently delivering mail in Bridgewater, CT, when he saw an older customer take a spill while walking two dogs.
Dangelantonio stopped to check on the man and found him to be disoriented and bleeding profusely.
The Postal Service employee immediately called 911 and remained on the scene until emergency responders arrived.
Paramedics took the customer to a hospital to receive treatment for head and arm injuries.